Giving Tuesday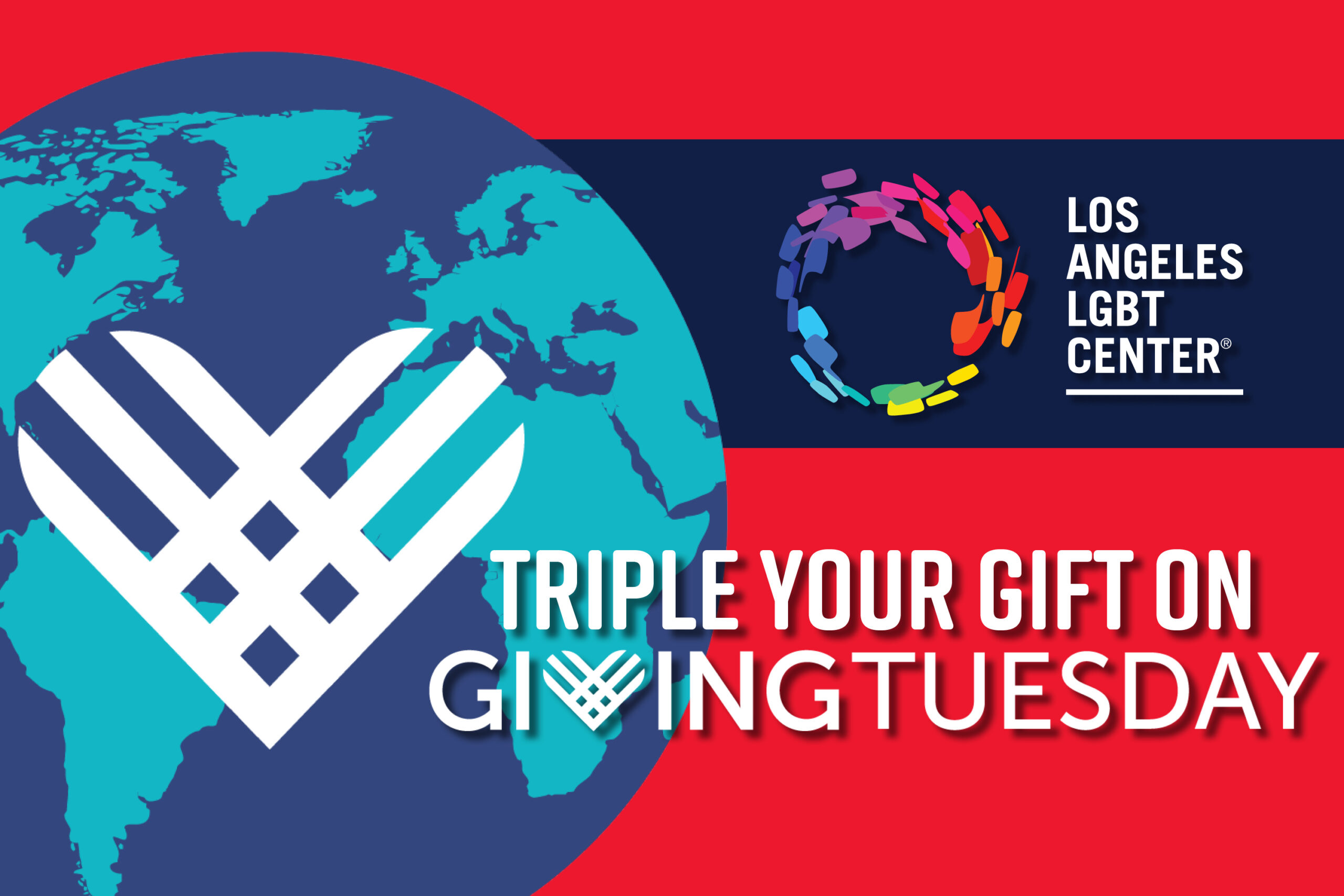 After months of painful of obstacles we never imagined and reminders of those we've yet to overcome, we've learned that kindness connects us above all things. No matter the challenge, our hope continues to grow because we know we're in this together.
#GivingTuesday is the largest philanthropic day of the year encouraging generosity and kindness across the globe. Your Center has been on the frontlines putting kindness into action by housing, healing, and nourishing LGBT people most in need. We've evolved in the face of much uncertainty to uplift our community no matter where they are. Join us on this day of activism by giving our most vulnerable the gift of a vibrant life in a safer world. 
Longtime Center friend US Bank has agreed to generously match your gift, dollar-for-dollar, up to $50,000 until December 31. Moreover, every dollar raised today will be TRIPLED – your Giving Tuesday gift today will go THREE times as far.