The LA Pride Parade drew thousands to the streets of Hollywood this year, and the Los Angeles LGBT Center was out in full force along with hundreds of other parade contingents to celebrate, uplift, and inspire LGBTQ+ people in Los Angeles and around the world.
Despite uncharacteristically cloudy weather, hundreds of Center staff and supporters showed up to show off their Pride, wearing brightly colored shirts that read "Center Your Pride" and proudly distributing fans, flags, and signs to the gathered crowds.
The centerpiece of the Center's Pride contingent was a double-decker bus decked out in a bright, bold pink. Designed in partnership with the Broad Museum and the Keith Haring foundation, the bus showcased Haring's iconic artwork to celebrate the long history of queer identity and creativity. Center staff, clients, and guests waved to the crowd from the open-air upper level as DJ Mateo Segade spun hits to get the crowd moving and keep the energy up.
Along with youth and senior clients of the Center, the parade also welcomed members of the House of Avalon, including RuPaul's Drag Race Season 13 winner Symone.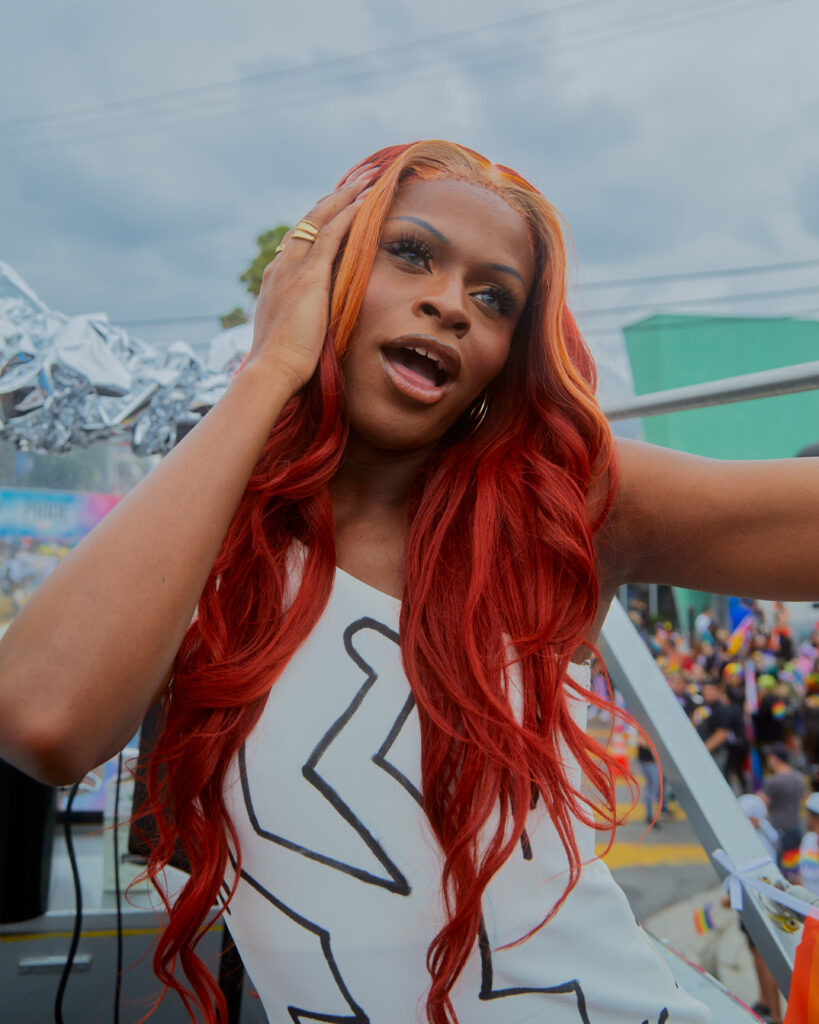 This year's Pride took on an additional layer of significance, coming amid a wave of anti-LGBTQ+ backlash fueled by far-right conservatives. Marchers proudly waved signs that bore the Center's 2023 Pride campaign slogan: "F*ck the Margins. We're the Center."
"This year, given the attacks on our community, it's imperative that we center our joy and show the extremists that we are unshakeable," said Center CEO Joe Hollendoner.
With nearly 500 anti-LGBTQ+ bills making their way through state legislatures this year alone, Pride is more important than ever, said Sister June Cleavage of the Sisters of Perpetual Indulgence, who also joined the Center for the parade.
"It feels more united this year, like we're coming together to circle the wagons and protect each other a little bit," she said, noting that the LGBTQ+ community has faced opposition before—the AIDS crisis, the fight for marriage equality—and has always come out stronger, more united, and more resilient. "This feels like a chance to recenter a little bit as a community. Pride is about living authentically and showing the next generations what that looks like."
"Right now, especially, it felt really important for me to be here," said Jordan K., who came out to show their support for the Center's work. "This is my family."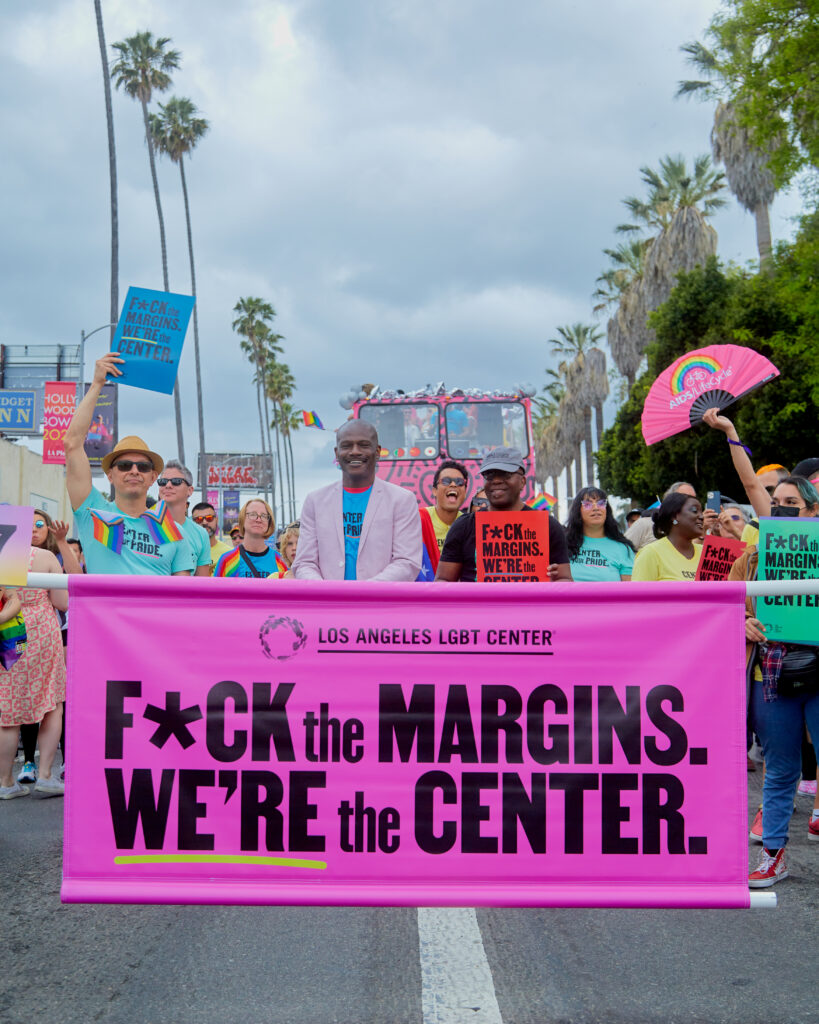 "It's great to see so many other staff members and volunteers, to see so many people who are passionate about the work the Center does," said Los Angeles LGBT Center Artistic Director Jonathan Muñoz-Proulx. "When I got here, I had a chance to hear our volunteers' stories and learn a little bit about their own journeys in their queer identities. It's just such a beautiful moment of community and gathering."
The Pride festivities will continue this weekend with Trans Pride LA, once again hosted by the Center at the Village at Ed Gould Plaza. A two-day celebration of the trans and nonbinary community, Trans Pride LA will kick off with the inaugural Trans Town Hall, curated and hosted by author and activist Raquel Willis.
Speakers will include Montana State Rep. Zooey Zephyr, members of the Sisters of Perpetual Indulgence, actor Laith Ashley, actress Trace Lysette, RuPaul's Drag Race alums Kylie Sonique Love and Miss Peppermint, journalists Shar Jossell and Thomas Page McBee, athletes Chris Mosier and Cecé Telfer, the Trans Chorus of LA, and more.
For more information and to RSVP, visit https://lalgbtcenter.org/transpride23.