By Reid Nakamura
The Los Angeles LGBT Center's Senior Prom returned this year with a 25th anniversary event complete with food, raffles, chic dress code and group line dance to "The Electric Slide."
Curated for LGBTQ+ older adults, the dance drew hundreds to Friendship Auditorium in Los Feliz on the last day of Pride Month– all decked in their finest black and white attire. This year's event took on special meaning, celebrating 25 years of a tradition for those unable to experience (or enjoy) their own high school proms.
"Senior Prom was created right at the beginning of our Senior Services program as a way of giving people the opportunity to re-do their prom," says Director of Senior Services Kiera Pollock. "Most of our older adults didn't get to go to prom with the person that they would have chosen—it wasn't safe for them. So we have Senior Prom every year to give folks the opportunity to go with their chosen partners and give that experience to the community."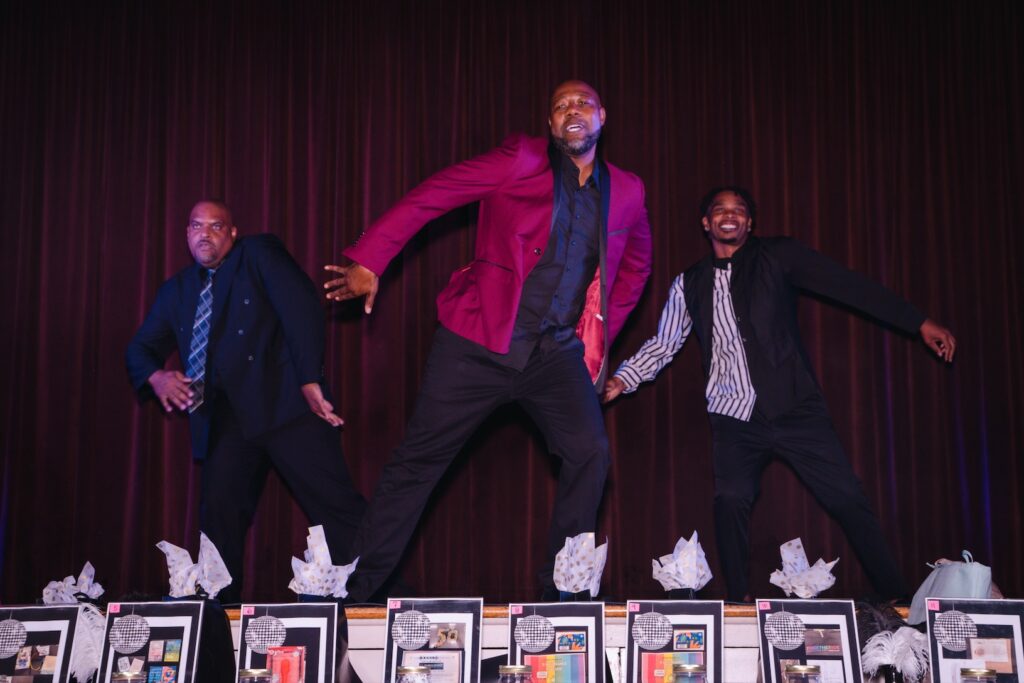 The night's live entertainment included musical performances by Senior Services staff members, a tap dance number led by students of the senior tap dancing class, and a DJ spinning hits from throughout the decades. One of the goals this year was to integrate Senior Services participants into the entertainment and planning. "Coming out of COVID, it was really special to give people the chance to contribute to the programming," Pollock says.
A gender-neutral royal court was crowned later in the night and in effort to dismantle ageism, the titles were bestowed to the two oldest individuals in attendance (who haven't been crowned before). As guests showered the court in roses like the finale stage during Sasha Velour's iconic RuPaul's Drag Race performance. But the evening's highlight came after dinner, when guests took to the floor for a dance with the partner of their choice.
"In our community, so much of our lives have revolved around music and dancing," Pollock says. "That's a big part of the way we build community in the LGBT world—especially for older adults, that's their home. Gay bars were the places where they were able to go and be out. So this kind of re-creates that space and atmosphere for them."
"I think for them, the number one goal is to dance and be together," she says.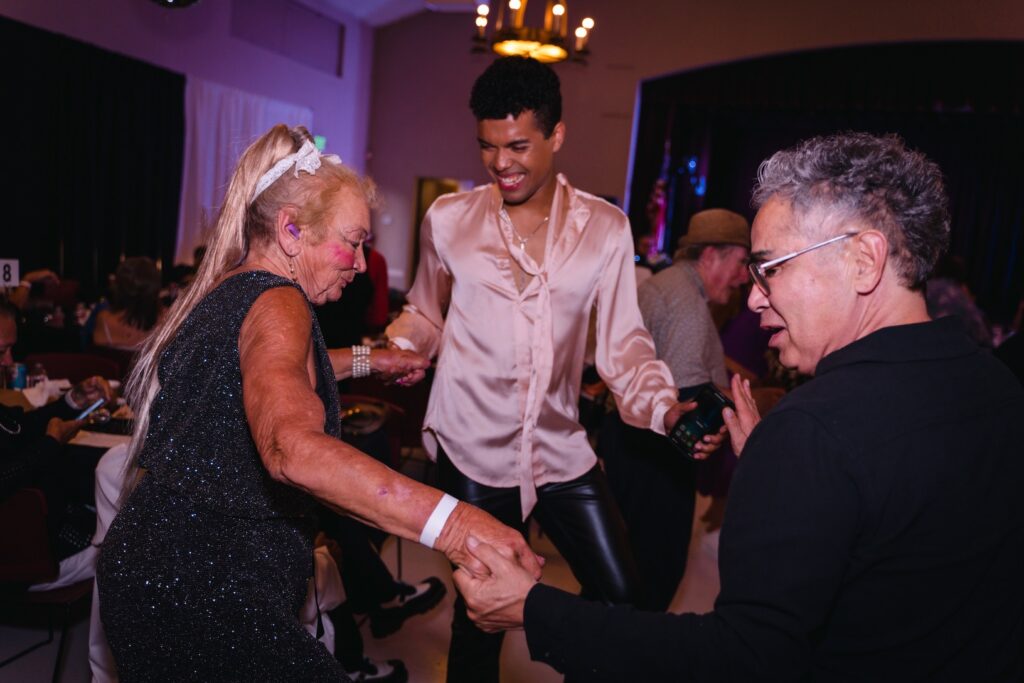 Senior Prom was made possible by the support of our partners Tiffany & Co., Angel City FC, Charlotte's Web, Sprinkles Cupcakes, and Blue Bottle Coffee.