Trans Pride LA (TPLA) returned this year with two days of events at the Anita May Rosenstein Campus and The Village at Ed Gould Plaza, including the first-ever Trans Town Hall.
A new addition to the TPLA schedule this year, the Trans Town Hall featured over two hours of conversations and panel discussions featuring national and local activists, the Los Angeles LGBT Center's health providers and frontline staff, and nationally renowned transgender figures in media and entertainment. The event, curated and hosted by trans author and activist Raquel Willis, drew hundreds to the Renberg Theatre on Friday night, requiring overflow seating in Pride Hall across the street.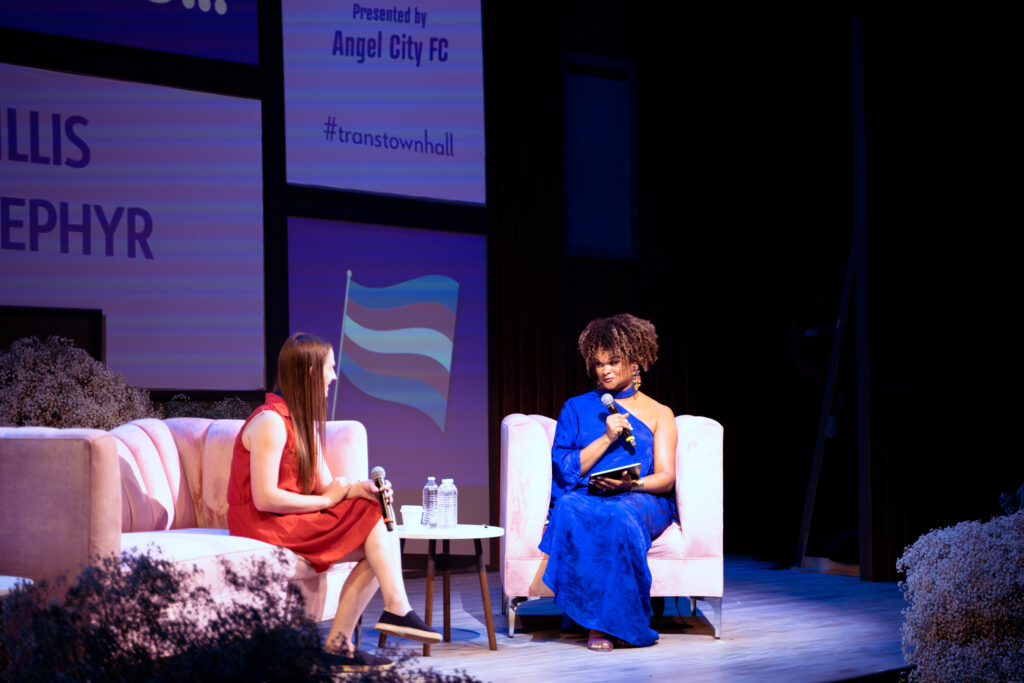 One of the speakers at the event was Rep. Zooey Zephyr, the first out transgender woman to be elected to Montana state legislature. Zephyr made headlines earlier this year when she was retaliated against by her colleagues for opposing a measure banning gender-affirming care for minors.
"So much of the legislation we see is designed to instill fear and hopelessness, really trying to make the community feel small and vulnerable," she said. "But I know from traveling the country and being in my community that we are anything but small, and we are anything but vulnerable."
RuPaul's Drag Race All Stars winner Kylie Sonique Love sat down for an interview with Willis about her career as a performer and drag artist, sharing her advice for creatives coming up in their field.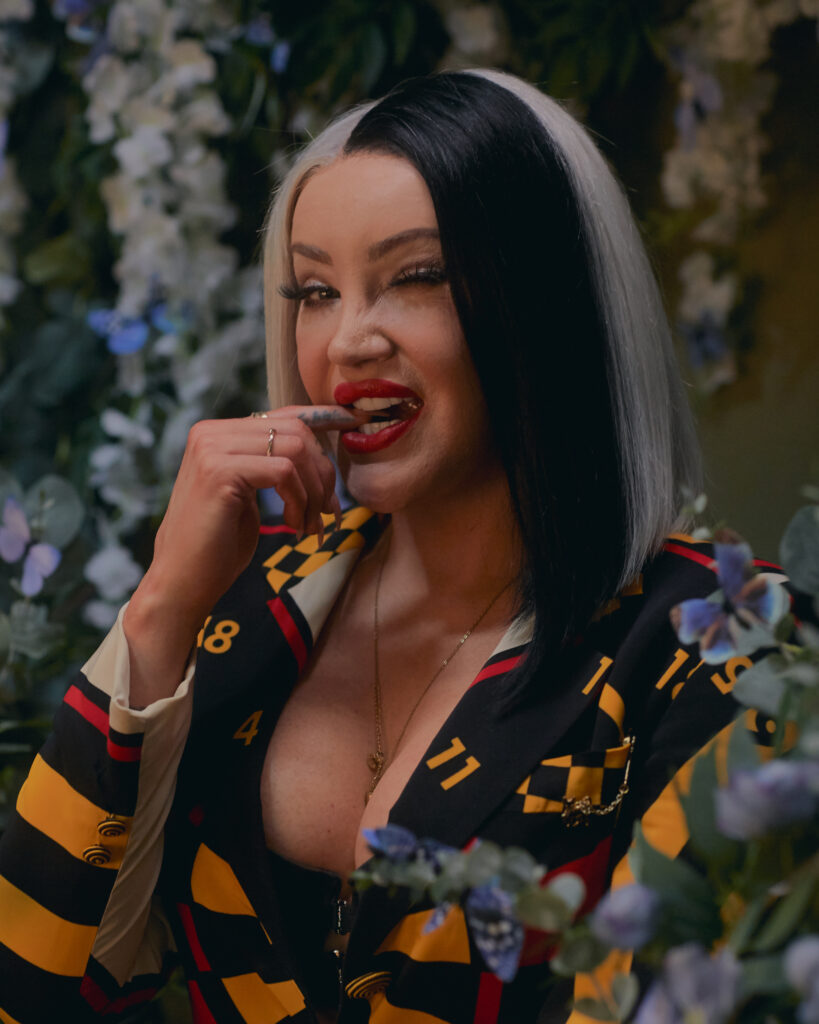 "It's okay to be inspired by people for sure, but try and figure out who you are," she said. "Create your own recipe for who you are instead of trying to mimic the life of somebody else. You create your own recipe, find the spice of life that works for you."
One of the most emotional moments of the night came when Cecé Telfer, the first openly transgender person to win an NCAA title, sat down with trailblazing transgender triathlete Chris Mosier for a conversation about trans inclusion in sports. On stage, Telfer recalled the advice Mosier shared when they first met that "changed [her]life": "Never limit your greatness to make other people comfortable."
Journalist Thomas Page McBee led a conversation about the double-edged sword of trans visibility in media with Isis King, Trace Lysette, and Laith Ashley. All three said they have struggled to book jobs despite their prominence in the industry, while watching their cisgender peers go on to success with less experience and talent.
"I'm pissed off more than anything that I've been doing this for so f–ing long, and I've watched people get there faster. I have watched cis people with less talent get there faster," Lysette said. "And I'm just sitting here like wow, When will I get the shot?"
Then, journalist Shar Jossell moderated a panel about direct action and advocacy with Trans Wellness Center program manager Mariana Marroquín, Kaleef Starks from the National Institute for LGBTQ+ Intimate Partner Violence; and LGBTQ+ youth trauma specialist Jordan Held.
During the conversation, Held laid bare the importance of combating false media narratives surrounding transgender youth and gender-affirming care.
"It's more important than ever that we get our facts right. Because facts and science are what this movement was built on, and there are so many young people who are in desperate need of the facts," he said. "Because when it comes to their mental health, we're talking about life and death."
The evening closed with a surprise staff award presentation and special commendation by Los Angeles City Councilmember Hugo Soto-Martinez to Gina Bigham, program manager of the Center's Trans* Lounge and the longtime organizer of TPLA.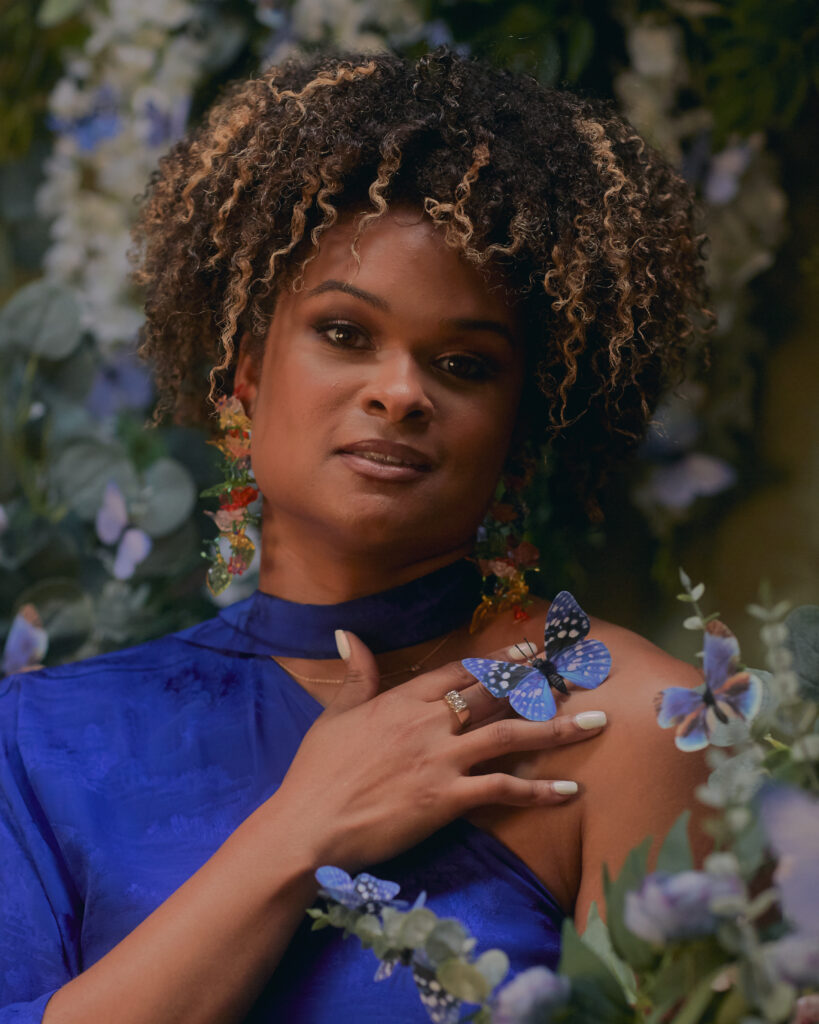 For photos from the event, click here. For photos of talent, click here.