By Reid Nakamura
In one of the first few moments of the documentary A Run for More, Frankie Gonzales-Wolfe announces her candidacy for San Antonio City Council before a room full of family and supporters:
"For the last 23 years, I saw politician after politician who just didn't look like me, didn't speak like me, wasn't like me. But I supported them because I always felt like they were the right candidates to represent me and be my voice at the table," she says. "Well, now it's ending, because I'm going to be my own voice at the table."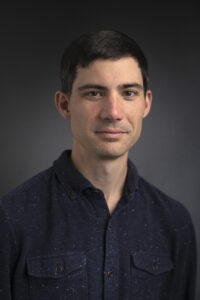 Directed by filmmaker and journalist Ray Whitehouse, A Run for More follows Gonzales-Wolfe as she campaigns to become the first transgender person to win elected office in Texas.
The Los Angeles LGBT Center's Lily Tomlin/Jane Wagner Cultural Arts Center is set to produce a screening of the documentary in partnership with the Center's Leadership LAB on Oct. 1, to be followed by a post-show conversation with Gonzales-Wolfe.
Whitehouse first began following Gonzales-Wolfe in 2016 for a short film about campaign volunteers. The project, which centered on three volunteers from the Hillary Clinton presidential campaign and three from the Bernie Sanders campaign, was conceived as a response to what Whitehouse described as a "dearth of coverage relative to their importance."
"The project was really about exploring the personal motivations for people who volunteer and give their time without a promise of any return—not even their candidate winning," Whitehouse said. "To me, that's a really impressive thing."
When Gonzales-Wolfe later made the transition to candidate, Whitehouse kept the cameras rolling. The pair had bonded over a "shared love of politics" and a passion for dissecting campaign history. He would eventually go on stay with Gonzales-Wolfe and her husband while filming what would become A Run for More.
"I was with her and her husband Jeff on election night in 2016. They got married four days later, and I filmed that, too," Whitehouse said. "At the time, I thought that that was going to be the end of it, but in early 2018, Frankie called me and said, 'Hey, I'm going to run for office.'"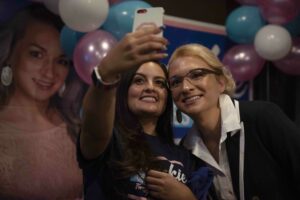 The final film, which spans four years of Gonzales-Wolfe's life and career, mostly sidesteps the horse race-style coverage that typically dominates social media and cable news during election season. The audience doesn't get updates about polls or media coverage, and the incumbent candidate makes just one brief appearance on screen in the film's 80-minute run time. Instead, A Run for More offers glimpses into Gonzales-Wolfe's day-to-day life.
One scene midway through the film finds Gonazles-Wolfe on her couch watching the 2019 Miss USA pageant, fully absorbed. She grows emotional at the sight of a Latina contestant and cheers for a top five dominated by women of color. The film then transitions into footage from Gonzales-Wolfe's own background as a drag artist and self-described showgirl.
"I had a lot of conversations with Frankie about the role of a performer and how it manifests itself in all of these different ways," Whitehouse said. "Seeing her unguarded reaction to the performance she was seeing in the pageant illustrated a lot of her ideas about both her past and her future. … When we put that together with her own performance footage, the whole suddenly became greater than the sum of its parts."
Throughout the film, Gonzales-Wolfe ably translates her performance experience to political candidacy, walking the fine line between revealing her honest self to prospective voters and maintaining her composure as a politician under the intense scrutiny of a campaign. But the reception wasn't always kind.
"On the one hand, when she tried to tout her leadership skills and talk about her actual capacity to do the job, she wasn't taken seriously," Whitehouse said. "But when she tried to focus more on her identity and the importance of representation, she got attacked."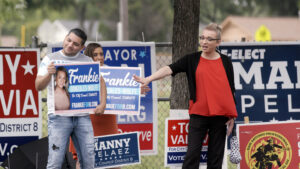 Challenging an incumbent is nearly always an uphill battle, and Gonzales-Wolfe—a trans woman running for office in a political environment increasingly hostile to trans people—faced a steeper climb than most.
But, as any performer can attest, winning the pageant is not the only reason to get on stage.
"Frankie's story speaks to both the present and the future of what politics in the LGBT community can look like," Whitehouse said. "As much as the film takes place in the past, I hope that people come away from it really marinating on what kind of political future they want to be a part of."
A Run for More will screen at the Renberg Theatre on Saturday, Oct. 1 at 8 p.m. For tickets and more information about the Lily Tomlin/Jane Wagner Cultural Arts Center, visit culturalarts.lalgbtcenter.org.