By Greg Hernandez
The staff of the Los Angeles LGBT Center's bustling pharmacy has been stretched especially thin in recent weeks with the unprecedented spike in COVID-19 cases in Southern California fueled by the Omicron variant.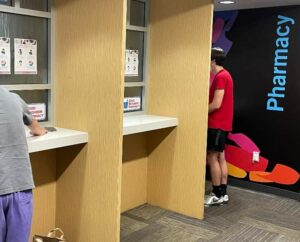 On National Pharmacist Day (January 12), an occasion that recognizes and honors all pharmacists across the nation, Director of Pharmacy Services Nicole Thibeau wants to make clear that the pharmacy's approximately 60 employees remain focused on the health and well-being of customers.
"They are driven by the mission of the Center and by helping the really vulnerable patients—that's what's getting them through right now," Thibeau shares. "But they are definitely tired!"
Located on the first floor of the McDonald/Wright Building in Hollywood, the pharmacy filled more than 200,000 prescriptions last year for about 5,500 individual clients. It was also quick to obtain hundreds of doses of the Moderna vaccine to administer to Center employees and clients.
Pharmacy services include private consultations with staff members who can answer questions about medications, especially HIV-drug regimens and side effects.
"Here at the Center, all of our pharmacists are certified experts in HIV as well as very highly culturally competent in terms of caring for the LGBT community, so our clients are going to have a different experience when they come to our pharmacy," Thibeau explains. "We understand that a patient's gender identity may not match their external appearance and know how to do all the billing around hormones and HIV treatments. People aren't going to feel excluded or judged by coming here in a way that you might—intentionally or unintentionally—when you seek medical care elsewhere."
For Center clients, the pharmacy staff is able to work closely with physicians, nurses, nutritionists, case managers, and mental health providers to help achieve health care goals.
"Your pharmacist tends to be the health professional that you the most access to—you're going to see them more frequently and you can just call them," Thibeau points out. "Your pharmacist is the medication expert more than any other type of medical professional. Lean into that, use them for that."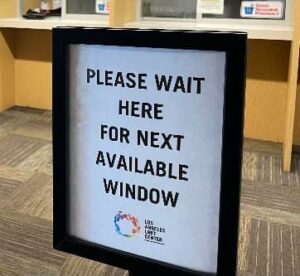 The hard-working staff has been hit hard in recent weeks with illness which has led to the pharmacy temporarily shortening its hours each weekday. It is currently closing at 6 p.m.
"What we're going through is very universal at the moment," Thibeau explains. "Everybody here wants to take care of you and they want to give you the best possible service. It's just about having a little bit of patience and understanding what the situation is at pharmacies right now."
The pharmacy is open to the general public and accepts Medi-Cal, AIDS Drug Assistance Program, and most private insurance plans.