By Joe Hollendoner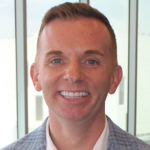 The Los Angeles LGBT Center demands that Los Angeles County declare human monkeypox (hMPXV) a public health emergency. I sent Dr. Barbara Ferrer, the director of the County Department of Public Health, and the L.A. County Board of Supervisors a letter last week requesting they act with urgency to further mobilize local resources and hold the federal government accountable for addressing this crisis. This follows the World Health Organization (WHO) declaring human monkeypox a global health emergency on June 23 and both San Francisco and the state of New York declaring the same in their respective jurisdictions last week.
To date, at least 22,400 cases have been reported around the world, with more than 5,100 confirmed cases in the United States and almost 18% of these domestic cases occurring in L.A. County. Those numbers do not reflect the actual toll as stigma prevents access to testing for many people. In the U.S., most cases reported are among gay and bisexual men.
WHO's declaration, while necessary, could have been avoided if the Centers for Disease Control and Prevention (CDC) and the rest of the Department of Health and Human Services had taken the necessary steps to address escalating cases worldwide. It's as if the CDC learned nothing from the coronavirus pandemic about the interconnectedness of the public's health at the domestic and international levels. Moreover, for many of us in the LGBTQ community, this lack of action has the eerie feeling of déjà vu, taking us back to the early days of the AIDS epidemic in the 1980s. Forty years later, our institutions continue to fail historically marginalized communities.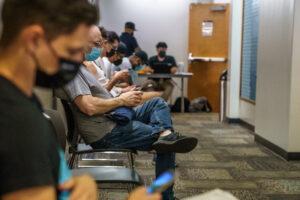 Although fatalities from human monkeypox are extremely rare, it is a painful and disabling disease. The most effective way to combat its spread is through testing and vaccination. Since the first reported case in May, testing and vaccination distribution have been excruciatingly slow. Despite the international data, the CDC did not scale up the deployment of vaccines to the global community. And when it was clear the crisis was headed here, they failed to secure vaccines for domestic distribution. Instead, the CDC waited for the first several cases to be diagnosed in the States to see if there would be an outbreak. That delay was what the virus needed to start spreading.
At that point, there were only 65,000 doses of the Jynneos vaccine available. Currently, the Department of Health and Human Services has placed an order for 2.5 million more doses to arrive during the next year. I can tell you from my own experience as someone who is eligible for the human monkeypox vaccine, the availability of vaccines in Southern California comes nowhere close to meeting the need.
At our own health center here at the Los Angeles LGBT Center — one of the largest clinics in the country that serves the LGBTQ community — we have been allotted 1,600 doses by the county. We estimate that the number of our current clients who qualify for vaccination is more than 4,500, and that does not count people who may have attended events or plan to attend events that may put them at risk. This means around 3,000 people are going without vaccinations, and this is a conservative estimate. If we hope to turn the tide in the spread of human monkeypox, there needs to be immediate action to vastly increase the availability of the vaccine to local health providers.
The federal government's failure to quickly distribute vaccines is indicative of how the public health system still views the LGBTQ community. This may not be intentional, but historic institutional bias does not disappear overnight, and we are still fighting the same battles. This is the sad truth: The failure to urgently respond to public health threats often means that LGBTQ people, especially those who are Black and Latinx, will bear the brunt of these failures. To put it bluntly, we know this because we have been here before, and we can no longer excuse the federal government's slow response as anything other than negligence.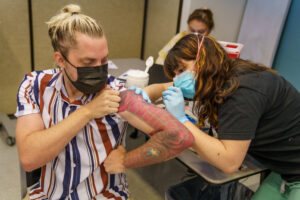 Nonetheless, while delayed action has put us at increased risk, it is not too late to prevent human monkeypox from becoming yet another epidemic our community must suffer rather than an outbreak that is contained in a timely way. It is clear, however, that we are at an inflection point and the public health response must be improved.
We call on the CDC and local health departments to take on this challenge with increased urgency and additional resources. Ramp up production of the vaccine. Create a rapid-distribution system for the vaccine. Enlist LGBTQ health-services organizations in public education and distribution efforts and provide them with enough vaccine to serve our community. Make our health a priority. Do not continue to repeat past mistakes.  
We have learned from history how marginalized populations become targets in times of social upheaval — regardless of whether this upheaval is caused by crime, a weak economy, or, in this case, a public health crisis. LGBTQ people are all too familiar with this pattern. At a time when we are already under a concerted attack from extremist politicians, human monkeypox has become the latest assault on our health and wellbeing. When bad things happen, society loves a scapegoat. It is time for our government to treat this disease as the emergency it is — a public health emergency — and immediately marshal every available resource to reverse its course and reduce the pain and suffering it causes.
The Los Angeles LGBT Center invites community members to join us in our advocacy to demand that HHS expand testing, vaccine access, and treatment for hMPXV by visiting our action center.