By Reid Nakamura
In January 2020, residents of South Los Angeles, community leaders, and representatives from other local organizations gathered in Leimert Park to celebrate the opening of Center South, the Los Angeles LGBT Center's newest location.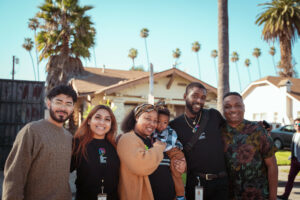 Three years and a world-altering pandemic later, Center South reopened its doors for a third anniversary block party. With food, performances, and tours of the facility, the event served as a reintroduction to the community that Center South has worked tirelessly to serve.
"Seeing people from the neighborhood coming back to celebrate and reconnect in a way that we haven't been able to since the pandemic—that was special," said Center South Associate Director David Flores. "The entire day was filled with little moments where I got to reflect and look back at all the different ways we showed up to serve our community. Seeing them show up for us was just magical."
Located on the northeast corner of W. Martin Luther King Jr. Boulevard and 2nd Avenue in the building that once housed the jazz club owned by actress Marla Gibbs, Center South provides free and low-cost programs and services including HIV testing, access to PrEP and PEP services, housing case management, mental health services, and more.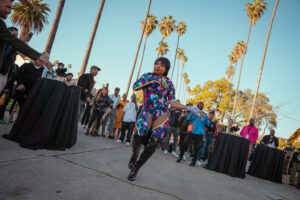 With the onset of the COVID-19 pandemic, Center South also began providing food resources through its Pride Pantry program, which provides fresh produce and other non-perishable goods to more than 100 households every other Friday.
"This pandemic threw us all for a loop," Flores said in his address to the crowd. "Between trying to exercise precaution for the safety of our loved ones and our community, some of us dealt with hardships and loss brought on from this pandemic, we had to find a way to stay connected. So we pivoted and found ways to keep our doors open and respond with as many resources and services we could possibly provide."
"Today, Center South stands as a lighthouse illuminating the world of possibilities in public and human services," said Center CEO Joe Hollendoner. "We stand here, on this ground, on the shoulders of the LGBTQ+ people and our allies who made this very location possible. We are now not just a direct services organization—we're a place for people to gather when they are grieving, to rejoice when they are celebrating, and find shelter when they're turned away," he added.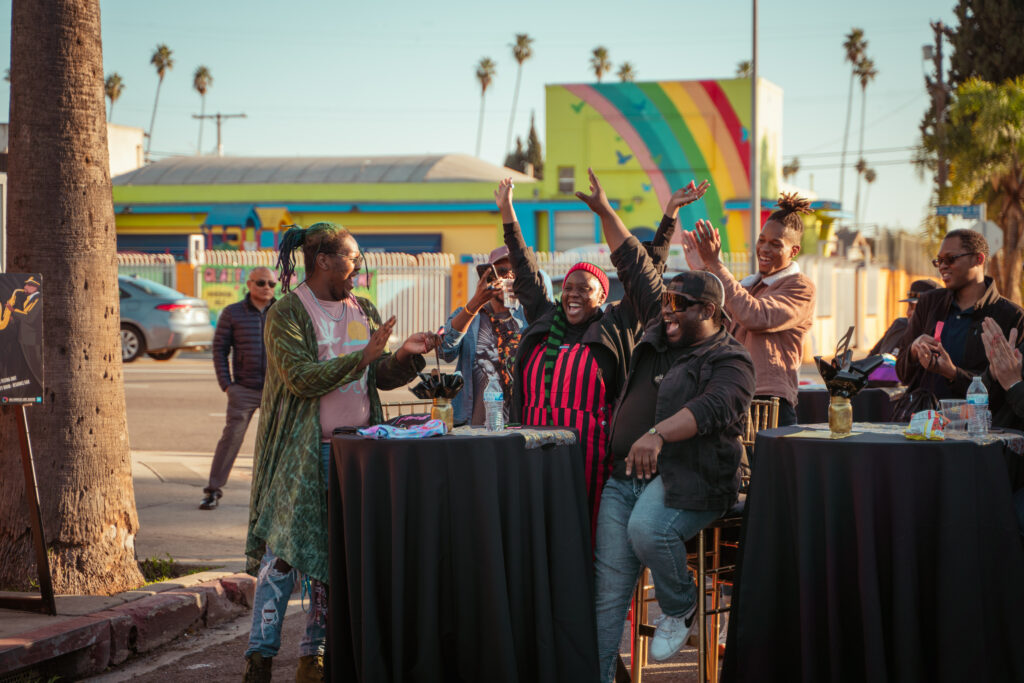 In addition to Flores and Center CEO Joe Hollendoner, speakers at the event also included Paulina Zamudio of the Los Angeles Department of Public Health; Eric Aguiar, Deputy for Constituent Services for the City Council's 10th District; and the Los Angeles LGBT Center's Medical Director of Community Medicine, Dr. Ayana Elliott, and Associate Director of Community Mental Health, Renato Perez.
Performers included drag artists LaDon Amour and Charles Galin; stepping and dance crew Stroll Groove, alternative hip-hop trio 3blackkids; and Calypso Jetè Balmain, who appeared on the first season of the HBO Max ballroom competition program Legendary.
The response to the party from the community has been positive, said Flores. But this one event is just the beginning.
"Going forward, my goal is to extend our reach and deepen our engagement with the community," said Flores. "We're going to keep offering services and programs that are responsive and relevant and foster a connection with the community. We are going to continue to be a safe space for all LGBTQ+ individuals to thrive."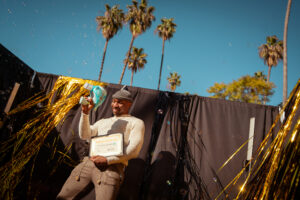 Center South is located at 2313 W. Martin Luther King Jr. Blvd. For more information, please contact 323-860-3799.