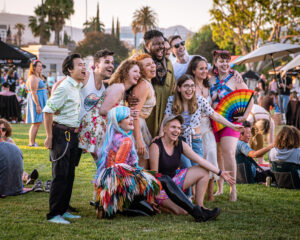 Rick Clifton and his friends packed a picnic lunch of fried chicken, Pimento cheese, and Crudate then took a Lyft to Hollywood Forever. They joined more than 1,000 others on June 27 for the Los Angeles LGBT Center's first-ever Pride Picnic.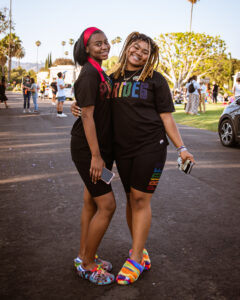 "I've had the best time I've had in a very long time," said Clifton, co-host of the Queer Magnolias podcast. "It's my first time out to an event of this size since the pandemic. It feels like an actual picnic. Being from the South, that stands out a lot. Everyone is blending really well with such a nice, lovely sort of energy."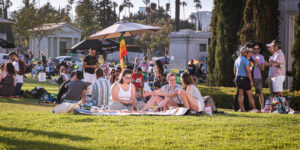 "People are very respectful of each other and that is always blessing," added Danny White, another Queer Magnolias co-host. "It's extremely inclusive. No division, no 'I'm in this group, I can't talk to you.' I see none of that. All I see is people coming together to have a good time."
For the sold-out picnic, the Center partnered with LA Black Pride to commission a live art mural in commemoration of the first anniversary of the All Black Lives Matter march that took place on June 14, 2020, when more than 20,000 people marched along Hollywood Boulevard from Highland Avenue to La Brea Boulevard to amplify Black queer voices.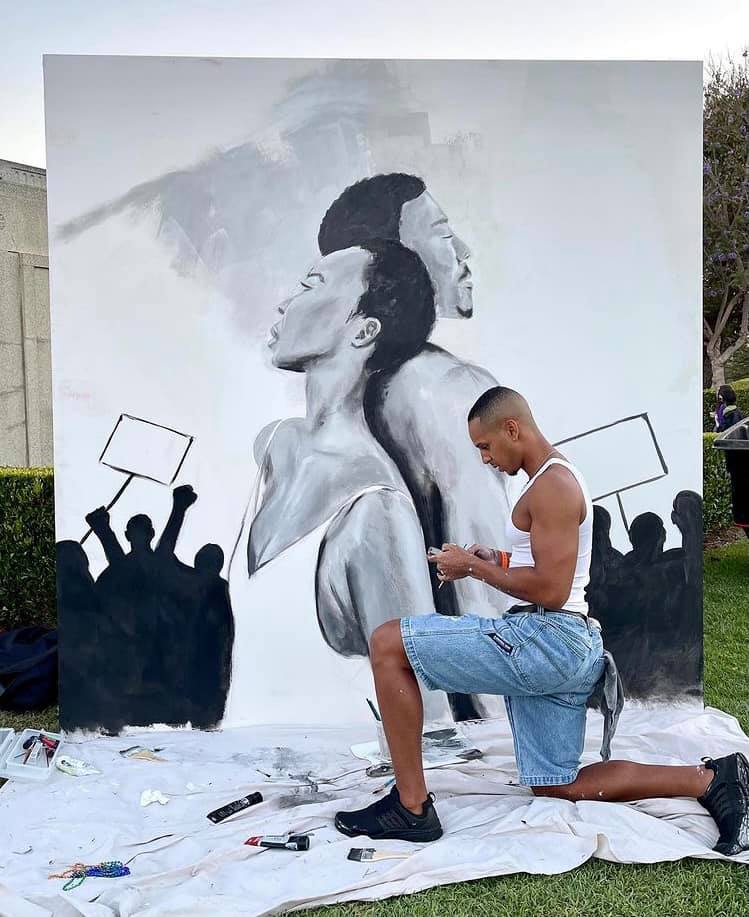 Artist Devin Wesley created a stunning mural titled I Have Your Back depicting two Black individuals standing back-to-back with a protester in the background holding an All Black Lives Matter sign.
The mural will be displayed through July at Center South, the Center's location near Leimert Park.
"I think it was very important that we commemorated the All Black Lives Matter march because we still have work to do in both the Black and LGBTQ community," said All Black Lives Matter march co-organizer Brandon Anthony in a statement. "It was awesome to have Devin Wesley as our artist to create the mural because he was also involved in the march. We felt like it was essential to allow someone who supports the purpose of the march and someone who may have those similar experiences as a Black gay man."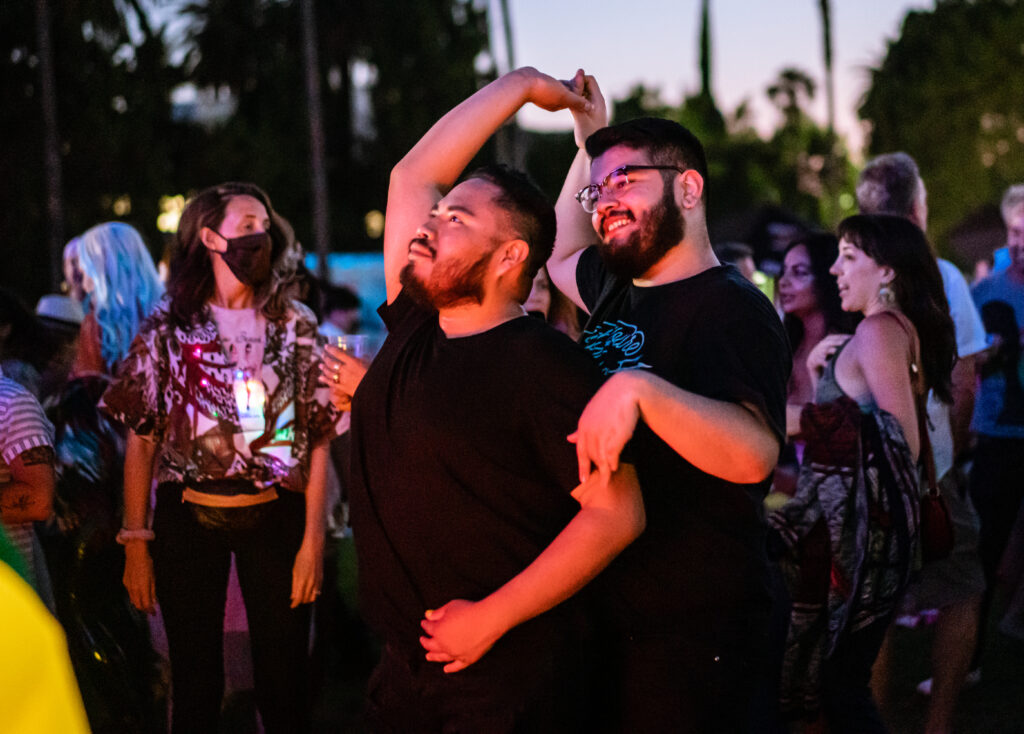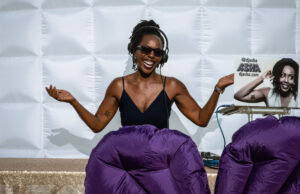 The three-hour Pride Picnic included music from DJ Asha and drag performances from Amber Crane, Lauren Banall, and Greasy Bouffanti.
"It's a picnic that has turned into a dance party," said the Center's Director of Special Events Tui Lyon. "It's been so light and joyous."
"The highlight beyond a doubt was DJ Asha," said Clifton. "She brought the party the entire time. She was very loving and kind. Just top of the line."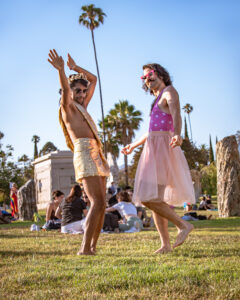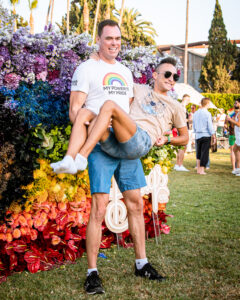 Picnic guests were able to snap photos in front of a giant flower installation sponsored by The Bouqs Co. and The Boy Who Cried Flowers in addition to receiving free giveaways and swag from Center corporate supporters Microsoft, Chameleon Cold-Brew, and Perrier®.
Tito's Handmade Vodka cocktail bar served Pride-themed cocktails. Some of LA's most popular food trucks, including Nomad Ice Pops, Suga Brown Pastries, Kick Ass Vegans, The Original Gourmet Kebab, and The Surfer Taco, sold items off their menus.
"Everywhere I look, people are laughing and smiling," added Lyon. "People are really, really thrilled to be in community together. There is definitely a sense of joy in the air."