Camille Araullo was a beloved member of the Los Angeles LGBT Center staff who spent 22 years managing and growing the army of volunteers who support the Center's programs, services, and events.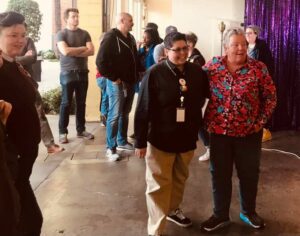 Araullo's last day at the Center was January 3, 2020, when she left to pursue ministry work. Last March, Metropolitan Community Churches announced she had been hired as one of two new Diversity, Inclusion, and Laity Development Coordinators for MCC worldwide.
Sadly, Araullo died during the Thanksgiving weekend after a courageous battle with cancer.
In an email to staff, Center CEO Lorri L. Jean paid tribute to Araullo's decades at the Center and wrote in part: "She had a gorgeous smile, a fantastic sense of humor and a heart of gold.  The world is a less bright place without her."
The Center's Volunteer Resources Manager Percival Pandy tells LGBT News Now: "I take a lot of my directives from Camille and her legacy. Her thing was to always be a smiling face and to never think you're too good to do anything. She always sought to make Volunteer Resources a place to build community."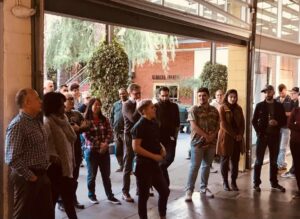 Before Araullo's final day at the Center two years ago, there was an emotional sendoff for her attended by employees from nearly every department. On that day, she reflected on her many years at the Center in heartfelt remarks.
Here are some excerpts:
It has been an incredibly rewarding journey seeing the organization grow from the beacon of hope that it was then into an even brighter one today.
I recall the time when there were less than 150 employees at the Center and a few hundred volunteers. Now, we are over 700 employees and over 900 active monthly volunteers who allow us to be able to provide life-changing and life-saving services to address the needs of the community.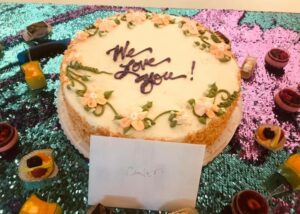 I am grateful for the Center for so many things — lived experiences that will forever remain with me. I truly believe I was led here to learn about my tribe, to accept my community and to love my community. In doing so, I learned to accept and love myself.
It was at the Center that I learned to be strong. At protest after protest, I learned what it meant to be relentless. I became a staunch activist fighting for our basic human rights as an LGBT people. 
It was at the Center that I learned to be compassionate. Hearing story upon story of the heart-breaking struggles of my LGBTQ siblings, I learned to simply just listen and be there for them and to let them know that they were not alone in their experience. From the stories of those who prevailed and overcame their struggles, I learned to be inspired and encouraged. I had hope! 
To all my colleagues and wonderful, wonderful volunteers, you have enriched my life beyond measure. I am truly blessed and grateful.