By Greg Hernandez
It was 16 years ago when Ana Esquivel last took part in AIDS/LifeCycle, the 545-mile bike ride that benefits the HIV/AIDS-related services of the Los Angeles LGBT Center and the San Francisco AIDS Foundation.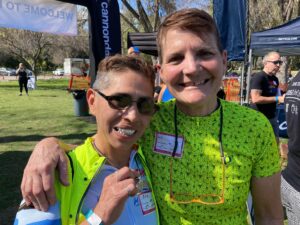 "I originally did the ride because my uncle died of AIDS in the 1980s and I rode in his honor," Esquivel shared Saturday at the 2022 AIDS/LifeCycle SoCal Expo in Griffith Park. "I've been wanting to do it again."
The COVID-19 pandemic had forced the 2020 and 2021 in-person rides to be cancelled but the world's largest single event HIV/AIDS fundraiser is set to make its return this year June 5–11. The 545-mile bike ride begins in San Francisco and makes its way down to Los Angeles over the seven days.
Esquivel and her wife, Barb Schultheis, began training in January 2021 and when that year's ride was canceled, they stayed focused and kept up their miles.
"I'm excited about it," Schultheis said. "It's been on her bucket list to do it again so I'm doing it with her. The training is going really well and we're feeling strong."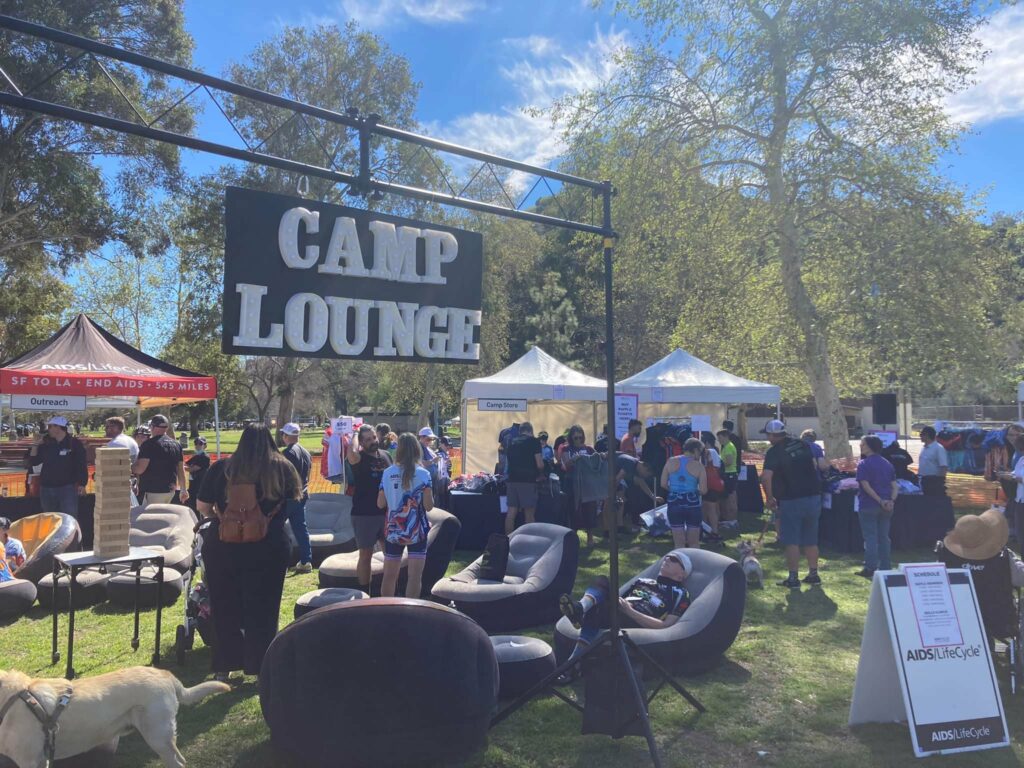 Most of the more than 350 attendees took part in one of three pre-Expo training rides of either 22 miles, 27 miles, or 46 miles before arriving at the event held in the park's Crystal Springs Picnic Area.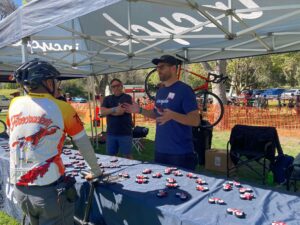 They had the opportunity to meet with more than a dozen community partners to get the latest in gear and equipment and training, to talk about best practices, and get tips to prepare for the ride.
The event also featured raffle giveaways, a free gear swap, merchandise sales, food and drink vendors, an expansive lounge area and a volunteer massage team was on hand to help people recover from their morning training ride.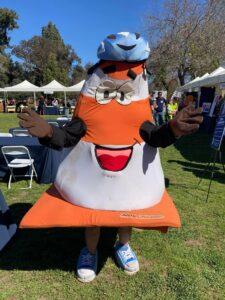 "Seeing the massage tables and the Camp Lounge is bringing it all back and I can't wait," said rider Russell Lin, who also rode in 2019. "I'm already a cyclist and I wanted to do something where I'm giving back to the community. After doing the first one, I just fell in love and now I'm here again."
Lin said people seem more eager than ever to support the cause.
"I've been posting on social media and people have been donating including some people who I don't even know," he shared. "It's pretty amazing to have people donate once they see what I'm doing."
During the most recent in-person ride in 2019, participants raised more than $16.9 million—the highest fundraising amount in the event's history. Riders appear to be paced to surpass that total this year.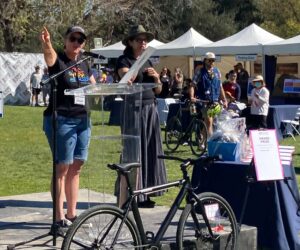 Ride Director Tracy Evans announced that more than $6 million has been raised so far for the 2022 ride, about $2 million ahead of what had been expected for this date.
"People are just so eager and happy to be back with the community and when we opened registration in August, they were all in and they just got to it which is why we are where we are with fundraising," she explained.
Evans said there are a limited number of slots still open for anyone still considering signing up for the ride but they are not expected to be available for more than a few more weeks.
"While we've come so far in the last 40 years in our mission to end AIDS, we're not there yet and it's going to take a lot more to get there," Evans said. "Join in and be part of the solution."
To to register for the ride (or volunteer!) go to aidslifecycle.org. Registration costs just $75 before March 1.