By Dan Allen
One of the Center's most uplifting annual events, Senior Prom, returned after a three-year pandemic hiatus, bringing much-needed togetherness and joyous new memories to attendees and staff alike. Some 200 guests and 50 volunteers took part in the Friday evening event at L.A.'s Friendship Auditorium on June 24, with some attendees coming from as far away as San Francisco and Las Vegas.
"This year was really special, because people have been cooped up for two and a half years," says Michael McFadden, the Center's Senior Services Associate Director of Programs, who helmed the team that put together this year's Senior Prom. "Loneliness and isolation are things that seniors as a whole struggle with, and LGBT seniors are even more disproportionately impacted by them. And then you add in COVID, which of course the senior population is disproportionately impacted by too."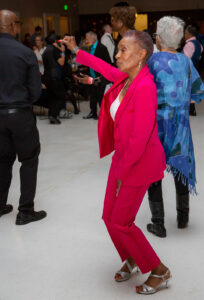 McFadden says the ongoing pandemic accounts for this year's somewhat lower Senior Prom attendance rate, which is usually around 300. "We were trying to make sure that we were being safe from a social distancing perspective by not packing the room," he explains. "There were also a lot of people who shared that they really wanted to come but were still afraid around their COVID safety. But for those who did come, this was a really important opportunity for them to get together, get out of their house to see their friends, and feel like there's a little bit of normalcy coming back, because these have been some scary times."
Among this year's attendees were many first timers, McFadden says. "We had a really beautiful story where a group of ten seniors from the LGBTQ Center Long Beach carpooled," he says. "One of their staff members rented a van and they drove on up. It was the first time for all of them, and they were ecstatic to be there."
McFadden says so many great new bonds were forged that plans are already in the works for the Center's Senior Services to do a reciprocal field trip to Long Beach. "We'll go to lunch, go to the beach, and just hang out with the folks down there," he says.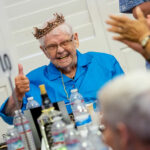 Another first this year was the introduction of a gender-spectrum-encompassing royal court. "We had historically crowned the king and queen of prom, but to make it more gender inclusive, we just celebrated the royal court instead—so the oldest person in the room regardless of gender," McFadden explains. "This year the oldest was 92-year-old Alice Myers and the second oldest was 88-year-old Jack Rappaport, so they were both crowned."
In keeping with this year's "Putting on the Ritz" theme, the 14-person Great American Swing Band, all seniors themselves, provided the evening's entertainment. "They were exceptional and super, super fun," says McFadden. "And the prom seniors loved it, especially that they were other seniors performing for them."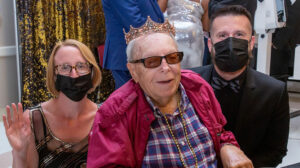 After the band finished, the fun continued with the electric slide and other participatory line dancing. "The whole auditorium was filled with people dancing," says McFadden. "It was overwhelming to see that many seniors up and dancing and having so much fun. And then traditionally, the staff puts together a staff dance and performance for the seniors, so we did a dance to 'YMCA,' which had some audience participation as well."
"The seniors love to dance, so really any opportunity that we create for folks to get together to listen to great music and share some camaraderie, I think that's really appreciated."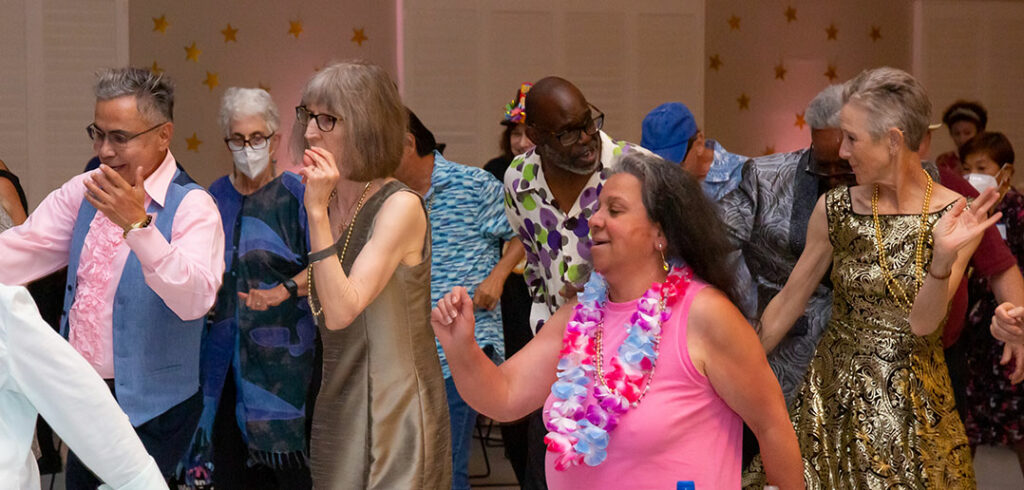 This year's Senior Prom also included a photo booth that instantly created pictures for attendees, which paired perfectly with this year's giveaway to each guest—a photo frame with the words "Senior Prom" pre-engraved. "A lot of folks were able to get photos taken with their friends in the photo booth, and then put the picture right into the frame to remember the evening," says McFadden.
Of course returning this year was a longtime Senior Prom favorite: the raffle. "A number of exceptional donations were made to the Center that we were able to raffle off, and as usual that was a highlight of the evening," says McFadden. "For a lot of the seniors it gets a little competitive with certain prizes."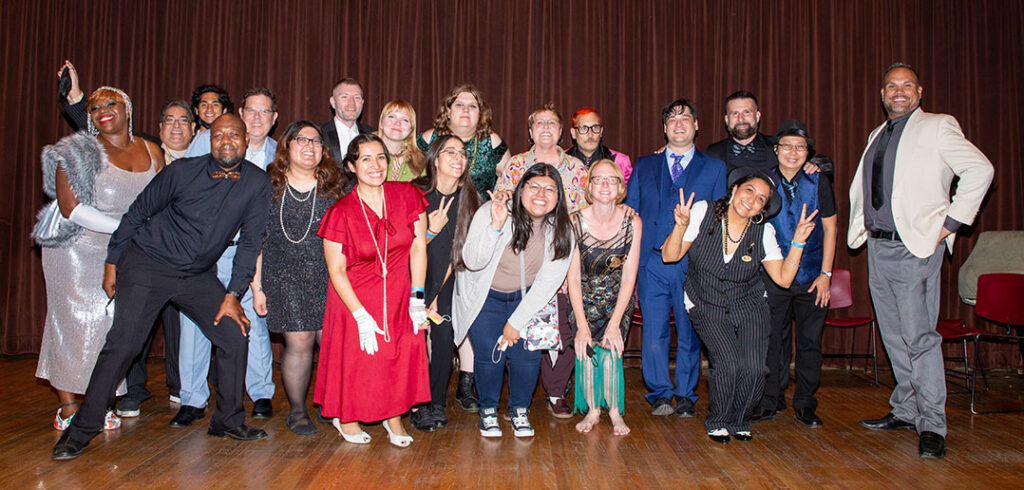 This year's prom was also the first since the debut of the heartwarming 2021 documentary short Senior Prom, directed by Luisa Conlon and shown on PBS as part of its Independent Lens series. The film was shot at the last in-person Senior Prom in 2019.
"In the documentary they highlight the fact that Senior Prom is really special because a lot of our participants didn't get to go to senior prom with the person that they would have wanted to go with," says McFadden. "So now to get to go with their loved ones and friends and family members, to be out and to get to dance with someone of the same gender—it just is a really powerful kind of moment to be able to do that, and to be who they are in a way that they may not have been able to even legally be when they were younger."
So did that include flirting at this year's Senior Prom? "Oh, totally!" McFadden shares. "Absolutely. Some matches were made, some dances were had, and some smooches happened on the dance floor."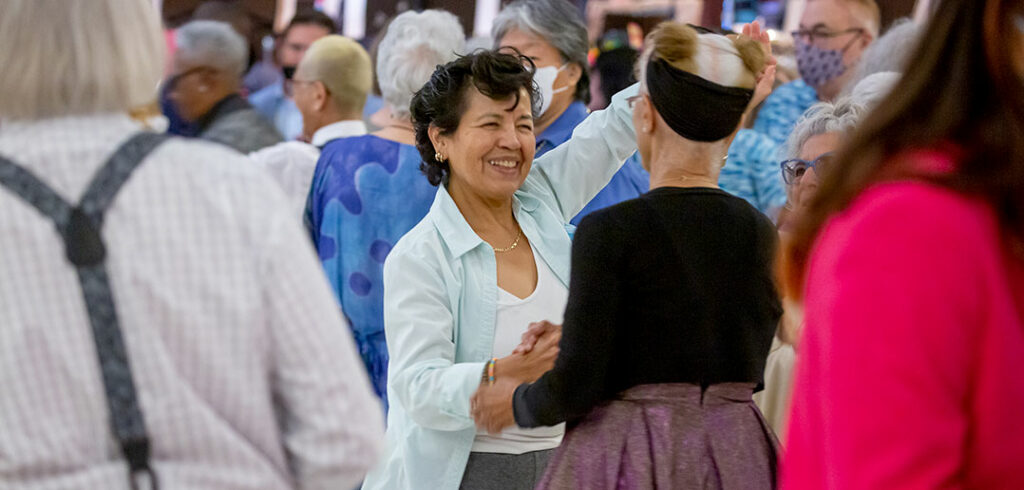 For McFadden, who came to the Center at the height of the pandemic in 2020, the fact that this was his first Senior Prom made its success even more personally meaningful. "We knew we were planning an event that a lot of us on staff had never even been to, but still had a lot of expectations tied to it," he says. "So we wanted to make sure it was special for everybody, especially knowing that it was the first one back since the pandemic had started."
He says he couldn't be more pleased about how everything went at Senior Prom 2022. "It was a really, really beautiful event," he says. "This is one of the events that just make me excited about working here and the work that we get to do."