By Greg Hernandez
Whenever Mariachi Arcoiris de Los Angeles performs, it makes for an exciting and memorable moment.
After the Los Angeles LGBT Center's Love in Action telethon reached the $500,000 mark, the world's first LGBTQ+ mariachi band noisily played its way onto the KTLA 5 stage in joyous celebration.
But there was much more generosity to come. Donations continued pouring in and, by the end of the two-hour telecast on August 14, more than $1.1 million had been raised benefiting the Center's programs and services that have been continually provided during the ongoing COVID-19 pandemic.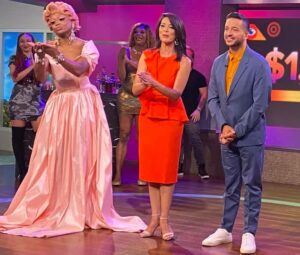 "I'm over the moon with gratitude to everyone who has given so generously tonight to make this so successful," Center CEO Lorri L. Jean told viewers. "Thanks to all of you, we are going to be able to care for so many more people in our community and keep our vital programs going."
With co-hosts KTLA 5 anchor Cher Calvin and original Queer Eye cast member Jai Rodriguez, the effusive Heidi N Closet kept viewers updated on the night's totals. At one point, when the total reached the $811,580 mark, the drag queen exclaimed: "The cash Kiki is on fire!"
Center's Work Up Close
Telethon viewers were given a close-up view of some of the Center programs and services that their donations will benefit, including the Center South location which opened last year in South Los Angeles, the Center's Mi Centro facility in Boyle Heights, and the Pride Pantry established to combat food insecurity.
"Hunger is a big thing in our community as is meeting the needs of our senior clients and youth experiencing homelessness," Jean told viewers. "Lots of people don't realize that LGBT people are twice as likely as their straight counterparts to be uninsured and about twice as likely to report much more anxiety and depression during the pandemic. So that's why our medical care and our mental health services are so important. We don't turn anyone away for lack of funds."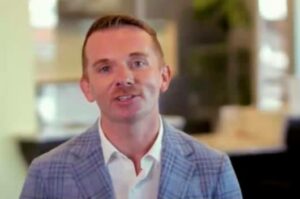 Center Executive Director Joe Hollendoner, who will succeed Jean as CEO when she retires in July 2022, appeared in a segment from the Center's 104-unit Triangle Square, the nation's first and largest affordable apartments for low-income LGBT seniors.
"Those who pioneered our movement in the 1960s and '70s don't just experience the typical concerns that come with aging," he pointed out. "The sad fact is LGBT seniors are four times more likely than their straight counterparts to live alone and have no family to support them. They really need the Center's help."
Soon, the Center will open The Ariadne Getty Foundation Senior Housing which has 98 apartments.
"Instead of facing homelessness, our residents can age with dignity and a home that celebrates who they are and doesn't force them back into the closet," said Hollendoner.
Giving A-List Support
Actress Eva Longoria recorded a personal message to start the show in which she declared herself a staunch ally of the LGBTQIA+ community.
"I believe in the ongoing fight for full equality for all human beings—it's very close to my heart," she said. "I am here to add my voice."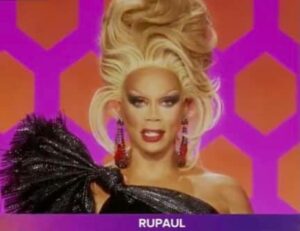 RuPaul praised the Center because "year after year they bring hope to members of our community when they need it the most."
The drag legend cracked himself up after concluding his remarks with: "We're all in this together—and it do take a village, people!"
Longtime Center supporter Pauley Perrette of NCIS fame narrated a segment about the 52-year history of the Center which now boasts 10 facilities and nearly 800 employees.
Lily Tomlin and Jane Fonda appeared from the set of their Netflix series Grace and Frankie.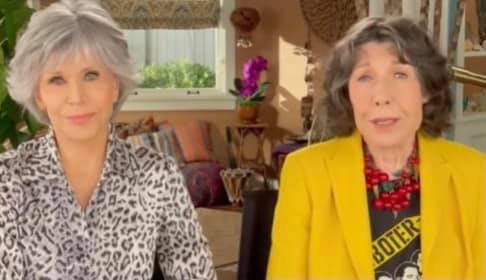 Said Fonda, 83, in their recorded message: "Thankfully, the Los Angeles LGBT Center has been there for seniors in need and all members of the community since Lily and I were in our 30s."
Cracked Tomlin, 81: "And let me tell you, that's a loooong time."
CNN anchor Don Lemon outlined why viewers ought to support the Center.
"For more than two decades, my work life has been all about the news," he said. "But here's something that is not news: For more than five decades, the Los Angeles LGBT Center has been on the front lines helping tens of thousands every year from youth who need a safe refuge after they come out to people living with HIV/AIDS, to seniors craving social interaction to heal their isolation. … Your assistance might not make the headlines, but it will literally save lives."
Other luminaries who appeared in support of Love in Action included Lena Waithe, Jane Lynch, Gus Kenworthy, Connor Franta, Nikita Dragun, Alyson Stoner, Nate Berkus and Jeremiah Brent, Manila Luzon, Jason Collins, Brian Michael Smith, Clea DuVall, and Belinda Carlisle with her son James Duke Mason.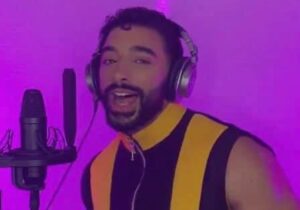 The Trans Chorus of Los Angeles performed on the show as well as Rufus Wainwright, Laith Ashley, and LP.
Getting Personal During Telecast
For actress Gabrielle Union, the Center's mission has become very personal for her and husband former NBA player Dwyane Wade.
"When our daughter came out to us as trans last year, my husband and I had a lot of learning to do," said Union. "The experience not only brought our family closer, it taught us the importance of allyship and in speaking out in support of LGBTQIA+ people."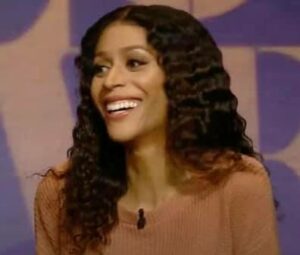 Isis King, who starred in the Netflix series When They See Us and competed as the first transgender woman in the reality competition show America's Next Top Model, was interviewed in studio by telethon hosts, Calvin and Rodriguez.
"I personally have been touched by the Los Angeles LGBT Center because I have been someone who has gotten resources from them," said King, who next appears in the Amazon series With Love. "It has always been really, really important to me."
Lambert Highlights Youth Services
Grammy-nominated singer Adam Lambert played a major role in the telethon through a pair of segments he filmed from inside the Center's Ariadne Getty Foundation Youth Academy.
"Even before the pandemic hit, LGBT youth faced so many challenges," he pointed out. "COVID-19 obviously made it much tougher to access these services. Thankfully, the Center has been, and continues to be, there for them."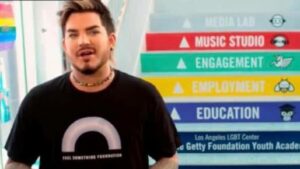 Lambert shared grim stats: on any given day, there are more than 4,500 youth ages 24 and younger living on the streets of Los Angeles mainly in Hollywood. One-third of them are LGBTQ+–and they are 120 percent more likely to experience homelessness than their non-LGBTQ counterparts.
"Some youth seeking a better life escape oppressive towns or their own families and land in L.A. without any resources, people they know, or places to live," Lambert shared. "Some who are already local may be thrown out of their homes by parents who can't deal with their youth trying to live authentic lives."
The Center provides emergency and drop-in services for youth experiencing homelessness, including hot meals; shower facilities; clothing; support groups; a charter high school; GED and college prep program; an employment preparation, training and placement program; health services; and counseling.
Lambert also moderated a conversation with staff members of the Center's Youth Services.
"I'm grateful for the Los Angeles LGBT Center because they give you hope, they give you stability, they give you belief in yourself if you don't have it," said Carlton Ellis, a former youth member who now works as a peer counselor. "They are here to help you."
Near the end of the live television event, Love in Action highlighted the powerful story of Gio Bertucelli, a graduate of the Center's intergenerational Culinary Arts program. Because her previous medical provider was not properly addresssing her needs as a trans woman, Bertucelli initially came to the Center for its health services.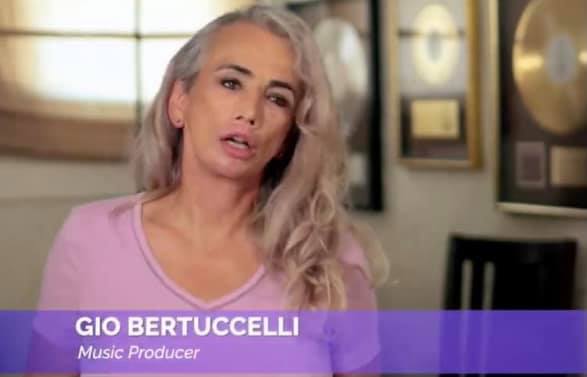 "They were amazing. They got me on the right regimen," she said. "When I got there, I was part of the family. I wasn't the odd person out. I really felt accepted. I felt like I didn't have to explain anything."
After completing the three-month Culinary Arts program, Bertucelli was hired to work at the Center's café, Liberation Coffee House.
"My life now, my resurgence, my inspiration, my safety net, the abundance of the richness of my life is all because of the Center," she concluded. "Absolutely—100 percent."
Love in Action telethon was presented by The Ariadne Getty Foundation and Glamazon L.A. – Amazon's LGBTQ+ Affinity Group. Missed your opportunity to watch it? Visit lalgbtcenter.org/telethon to watch it on demand.