Best designs may be reproduced for some future Center swag! Here are the details:
Queer your best mask design.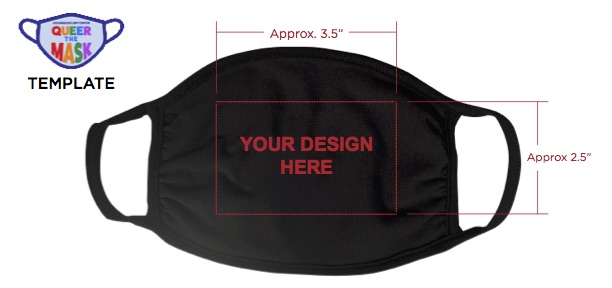 Specs:
Imprint Area: Approx. 3.5" wide x 2.5" high
Image format: Vector .eps file preferred. High resolution JPEG or PNG also accepted.
Ink: 4 colors (PMS or CMYK colors preferred.)
2. Submit your design to [email protected]
Ready! Set! Design!
Please note: Your submitted artwork may be modified or altered for better printing.