By Greg Hernandez
When actress Quei Tann was asked to participate in this weekend's Love in Action telethon benefitting the Los Angeles LGBT Center, her answer was an immediate "yes."
Tann happens to know first-hand how important the Center's programs and services are to the community and what a difference they can make in someone's life.
"Unlike some people who feel aggrieved and annoyed by seeing homeless people in the streets, my heart really breaks because that was me," she shares.
Tann, a rising star with recurring roles on Netflix's Dear White People and the BET+ Original Series Tyler Perry's Bruh, credits the Center for coming to her rescue when she was a teenager experiencing homelessness. She had been living with her mother in Las Vegas then headed to LA on her own and stayed at what turned out to be a marijuana grow house. When it was busted by police, Tann had nowhere else to stay.
"I was a person who was homeless, homeless, homeless," recalls Tann, who is transgender. "It was really, really dark. When you include being queer into that circumstance, it makes  even more likely to experience homelessness because of all the discrimination and all the systemic inequalities."
Tann was sleeping in her car and had spent some time at an emergency shelter when she was accepted into the Center's Transitional Living Program (TLP) . The program not only provides housing but also teaches life skills to a young people as they maintain a job, enroll in school, and move towards independence.
Tann stayed with TLP for 16 months.
"One of the things that I've learned from my time with the Center is that people really like to mischaracterize people who are experiencing homelessness," she says. "They say things like 'They don't work.' Everyone I know, including myself, was such a hard worker, and we always had a job. We would put away 70 percent of our income—and that's an essential life skill I take with me today."
A Queer Eye Connection
During her time at TLP, Tann met future Queer Eye star Karamo Brown who worked for several years at the Center's LifeWorks youth mentoring program.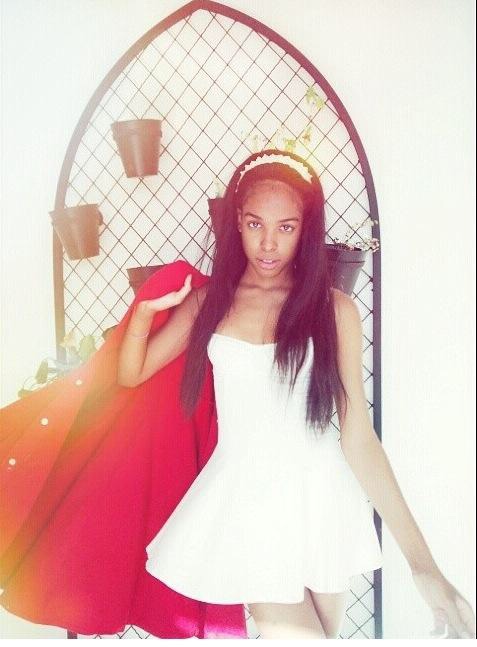 "He was my mentor," she said of Brown. "He would take me to Paramount Studios. We spent one of my birthdays together. He helped me get some scholarships I would use to pay for my acting classes. That really helped propel me into the career I have today."
Tann also met fellow TLP alum Alexandra Grey, a trans actress who has landed recurring roles on NBC's Chicago Med, Amazon's Transparent, Fox's Empire, and CBS's MacGyver, among other credits.
"Alexandra is my absolute best friend who I talk to every single day," Tann shares. "We got through the situation together. It was so great because I really got community—I was able to find a community of Black trans women. We are a subset of a subset of a subset of a community."
"It's really difficult, if you're in a room, to find a person of color—let alone a queer or trans person of color," she adds. "So, it was great to have these meetings, these hangouts, these excursions with other trans women of color—I really, really appreciated that."
Tann will appear in the upcoming season of Dear White People and in the new Tik Tok series Hidden Canyons which, she says, deals with queer issues.
The Love in Action telethon airs live on Saturday, August 14, from 7–9 p.m. PT, on KTLA 5. Support the Center now and be featured during our live television event! Visit love.lalgbtcenter.org