Meet our food and beverage partners for this year's Simply diVine, as they answer four of our burning questions.
We look fourward to seeing you on Saturday, April 27, at Hollywood Forever!
Purchase your tickets today at simplydivinela.org. Use code CAMPUS19 to receive $25 off FOODIE tickets.
---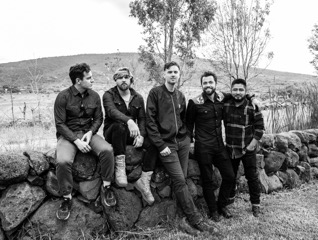 This premium quality tequila is produced and co-owned by the Aceves family of Arandas, Jalisco in Mexico with over 100 years of experience. Extracted from The Highlands of Jalisco, Angelisco Tequila's naturally sweet, tropical flavor was brought to Los Angeles by a group of five local bartenders who now comprise Team Angelisco: Ben Molina, Blake Landis, John Weir, Will Smith, and Hernan Fernando.

LGBT News Now: Tell us about Angelisco Tequila's origins—where is it produced, who discovered it, and is there an angel involved in this story?
Team Angelisco: We sealed the deal with Jose Aceves to produce this amazing tequila over five bottles of his favorite local brand. We passed the test, and Angelisco was born on that day!
We are five LA bartenders who opened an Oaxacan bar and restaurant called Cinco. We went to Mexico to find a special, traditional tequila. Angelisco is a 100% natural, small batch Tequila from The Highlands of Jalisco. It's proudly owned and operated by the Aceves family in Arandas with over 100 years of tradition in Tequila and the five LA bartenders who found them.
Our company started 14 years ago when one of our partners, Hernan, left Mexico as a teenager so he could provide for his mother, brothers, and sisters. We met in 2007 working at a new bar in Los Angeles. We couldn't speak each other's languages but, via an electronic translator, he shared his story of sneaking into our country one sentence at a time. His selflessness inspired us so much that we decided to become a part of his journey to reunite his family.
Today, we are all bilingual, Hernan is a U.S. citizen, he built his mom a house, we own a bar in LA called Cinco, and Angelisco Tequila is our shared dream. Thanks for being a part of it with us!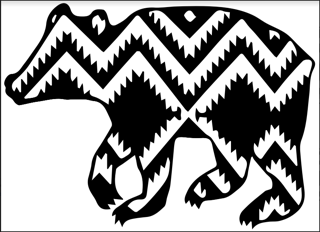 LGBT: We can't figure it out: what is Angelisco's logo? It looks like an alligator's head merged with the body of a bear—and that zigzag pattern! Whoa.
TA: Will was flipping through art and design books at a thrift store, came across a sketch of a bear, and the inspiration clicked. The "Whoa!" zigzag design is an original interpretation of old Zapotec tapestry patterns!
LGBT: We've noticed this trend with mezcal-infused cocktails that seemed to explode overnight. Are we imagining things—or have we been relishing in too many tequila shots?
TA: Before the tequila category was created, it was all known as mezcal and technically tequila IS a mezcal that must be made where Angelisco is made.
We think agave spirits are on the rise because they are so clean. We are talking about one plant, that spends eight years absorbing all of the nutrients from the earth. Agaves store all of those nutrients in the heart center of the plant, which we are lucky enough to then harvest, cook and distill into these amazing spirits. What's not to like about that? Great in cocktails, too!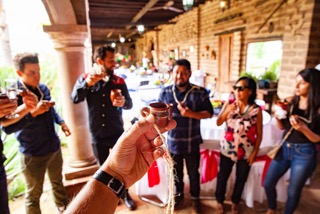 LGBT: The Los Angeles LGBT Center is celebrating its 50th anniversary this year. Say a toast to us—in español, por favor!
TA: Queremos decir gracias y salud a ustedes por todo lo que hacen por la gente en nuestra ciudad. Este mundo necesita mas amor y mas amor es lo que dan a todos. Gracias por eso – y en las palabras de Zoila, la mama de Hernan – uno de los creadores de Angelisco: 'Estamos vivos, y eso ya es una victoria.'