Meet our food and beverage partners for this year's Simply diVine, as they answer four of our burning questions.
We look fourward to seeing you on Saturday, April 27, at Hollywood Forever!
Purchase your tickets today at simplydivinela.org. Use code CAMPUS19 to receive $25 off FOODIE tickets.
---
Opened in 2016, Salazar is changing the landscape along the LA River in more ways than one. The outdoor taco and Mexican meat grill is located just a hop, skip, and a jump away from the revitalized neighborhoods of Silver Lake and Atwater Village. True Angelenos know the hood as Frogtown. Experience all-day dining and drinking out under the stars.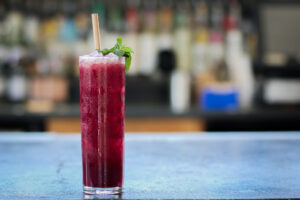 LGBT News Now: We're presuming Salazar pays homage to a family with that last name. True?
Billy Silverman, Salazar Owner: Actually, see below for the answer!
LGBT: Right on. Supposedly, Salazar is built on a former gas station. Can you give us some historical information about the site and the neighborhood?
Silverman: Salazar was the name of the car repair garage that was formerly on the property. The garage had been there for decades, and the owner was ready to retire. We met as he was planning his retirement, so the whole partnership came together really naturally. We never had the intention of reshaping the neighborhood the way we did—we just wanted to open a spot with a great patio, great food, and an inclusive ambiance.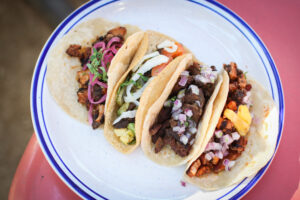 LGBT: If we were to take someone on a date, what do you recommend we order?
Silverman: Tacos, of course. A shared large format grilled meat or fish is always impressive. Besides our cocktails, we have a vast collection of mezcal—served in the traditional way—that is perfect for sipping over a lingering date.
LGBT: We need to get these off our chests because we can't decide: corn or flour tortillas? Black or refried beans? Gracias!
Silverman: That's like picking a favorite child. You have to just try both and tell us for yourselves!