Meet our food and beverage partners for this year's Simply diVine, as they answer four of our burning questions.
We look fourward to seeing you on Saturday, April 27, at Hollywood Forever!
Purchase your tickets today at simplydivinela.org. Use code CAMPUS19 to receive $25 off FOODIE tickets.
---
Neighboring The Broad art museum, Otium is a contemporary restaurant that draws from the rich culinary heritage of Chef Timothy Hollingsworth. The social restaurant—with an open kitchen merging indoor and outdoor spaces—strips away the rigid formalities of dining while focusing on the quality of food, warm service, and relaxed casual ambience.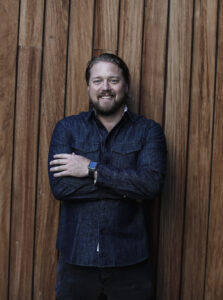 LGBT News Now: How does Otium and The Broad influence each other in regards to location, design, aesthetics, and—perhaps—your menu?
Timothy Hollingsworth, The Chef: At Otium we focus on bringing art into the space through working with artisans. We have a beautiful wallpaper mural from Sagmeister and Walsh, chairs made by Chris Earl, the tables are by District Millworks, we have the amazing rain chandeliers by Neptune Glassworks. These artisans are all so dedicated to their craft and make up the design of the restaurant. Being next to the museum, with all the international and local clientele, as well as being positioned on Bunker Hill with all the businesses, we put together a menu that would appeal to our diverse audience. We've been lucky enough to put together great artist dinners, whether it be with Cindy Sherman, or Yayoi Kusama inspired, or with Mark Bradford, who just stopped in for lunch today.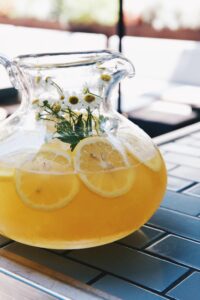 LGBT: With many international visitors experiencing The Broad and DTLA, which of your food and beverage offerings are the quintessential "L.A. cuisine"?
TH: I think the entire menu is a reflection of Los Angeles. Here, we just have so many different neighborhoods and ethnicities that make up the city, so the menu at Otium is representative of that, working through global and local influences alike. Our current cocktail menu is an ode to writings and reviews of the great Jonathan Gold, who summed up the city better than anyone else could. Each drink is named after a restaurant he reviewed and inspired by his words.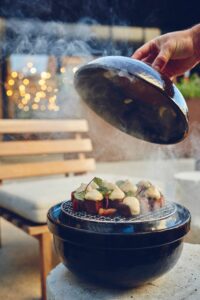 LGBT: You have more than a dozen years' experience working in Napa Valley. And here you are now living it up in DTLA. So, it begs the question: NorCal or SoCal?
TH: My family (mom, dad, brother and sisters) are up in NorCal, and I love visiting them as much as possible. I even go up to Napa about 4-5 times a year—it's such a beautiful place. But down here, I have my restaurants, my wife, my kids. We're building our home and family here in LA and really establishing our roots. So, ultimately, I'd have to say it's LA for me.
LGBT: We were pleasantly surprised to learn that Otium is a word rooted in Latin. Please say a toast to us in Latin to commemorate the Los Angeles LGBT Center's 50th anniversary
TH: Dum vivimus vivamus.