Meet our food and beverage partners for this year's Simply diVine, as they answer four of our burning questions.
We look fourward to seeing you on Saturday, April 27, at Hollywood Forever!
Purchase your tickets today at simplydivinela.org. Use code CAMPUS19 to receive $25 off FOODIE tickets!
---
After a road trip beyond the Mexican border, Chefs Mary Sue Milliken and Susan Feniger opened Border Grill —quickly establishing a new standard for gourmet Mexican Fare. Since then, Border Grill has expanded to restaurants in Las Vegas, Downtown LA, and the Los Angeles International Airport.

LGBT News Now: Your restaurant's name pays homage to a road trip which you took more than 30 years ago "far south of the Mexican border." Describe a moment of the road trip you remember fondly.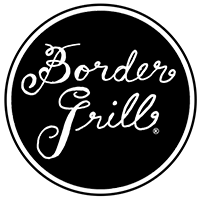 Susan Feniger: The trip began with a week-long stay with the mother of one of our chefs in Mexico City, accompanying her to the markets and cooking with her each day. From there, we rented a Volkswagen Bug and made our way down to the Yucatan peninsula, to Playa del Carmen, and then into the interior to Merida.
There was a tiny window where this big guy had lobster and shrimp and fish—chilled—and tiny handmade tortillas, and he was making tacos for this little shop he owned. We had two fish tacos, drizzled with mayo, olive oil and naranja agria (bitter orange), dressed with peas and cilantro, and two miniature beers—and we were just blown away. We decided then and there that we would have a fish taco station at our restaurant.
Of all the regions we visited, it was the Yucatan that inspired us the most. That's where we learned to use cracked pepper as an ingredient, vinegar and tons of citrus in sauces, and produce like watercress and jicama. All things we take for granted today when we go out for upscale Mexican food today!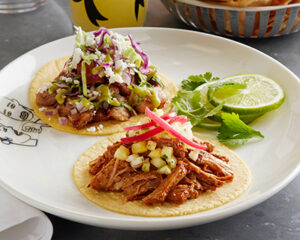 LGBT: One of the best things about living in Los Angeles: the breadth of Mexican and Latin-inspired eateries. What does the future hold in store for these cuisines? What types of experimental fusion recipes can we expect?
SF: Now we see chefs from all over Mexico, Latin America, and South America playing with ingredients indigenous from these various regions. I expect we will continue to see the combining of these cuisines to create new fusion concepts.
LGBT: We want to give a shout out to women entrepreneurs! Please share your trade secrets in running a successful restaurant.
SF: I think having passion and loving what I do is really a big part. TONS of hard work, collaboration, and respect for the team who make it all happen. I'm always hungry for food and learning!
LGBT: You're a member of the Los Angeles LGBT Center's Board of Directors. Since we're celebrating our 50th anniversary, what can we look forward to in the next 50 years?
SF: With our culinary kitchen launching in May, expect to see tons of young LGBT kids and seniors who have gone through our amazing 12-week program. That's very exciting to me. And this next 50, I believe we will see a much greater acceptance of our community, in every way, across the country.